Facades+ Online Video Tutorial
How do I access the Facades+ Online Hopin?
You can access Hopin with a press of a button. You will receive an email on our behalf from Hopin (team@hopin.to) just like the one below.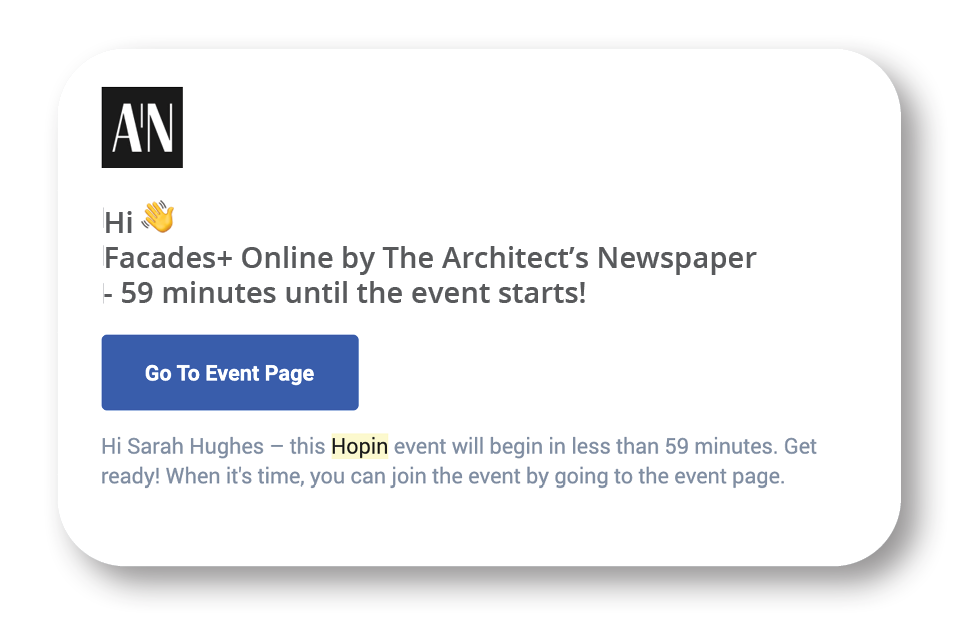 After clicking the "Go To Event Page" button, a new browser window or tab will open with the Facades+ Online Reception that gives you an overview of the event. From here you can access all other sections of the platform – Stage, Sessions, Networking and Expo.
Important: For the best Facades+ Online Hopin experience, we recommend Google Chrome or Mozilla Firefox.
Navigating the Event
Stage
Facades+ Online Stage is where you get to watch the panels and CE Strong sessions during the event. The agenda is available in the event Reception description and here.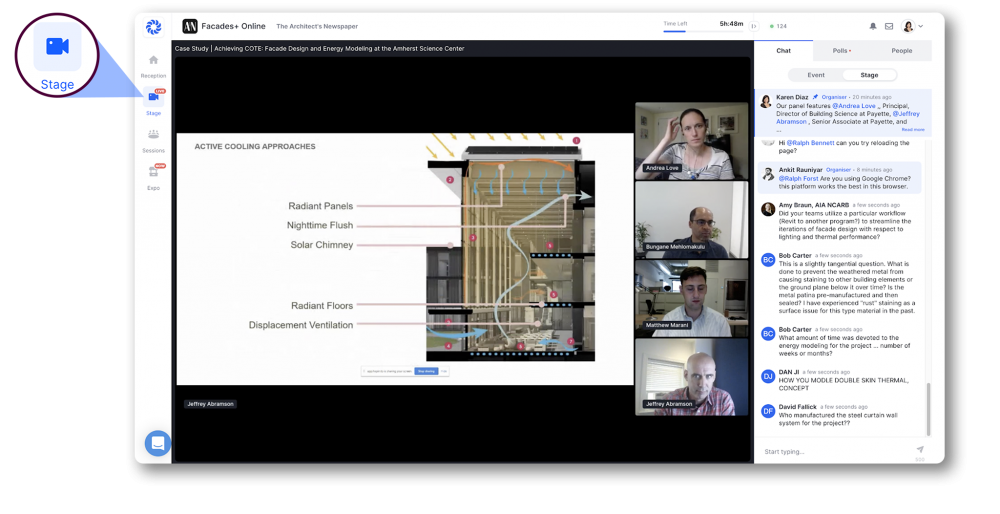 Sessions
In this section you will find all the workshops and networking sessions. Check the agenda of all sessions in the event Reception description and here.
In sessions with multiple people, double-clicking on a specific screen allows you to enlarge it and bring it into focus. Each session has a session chat (separate from the event-wide chat) where you can interact with the session speakers.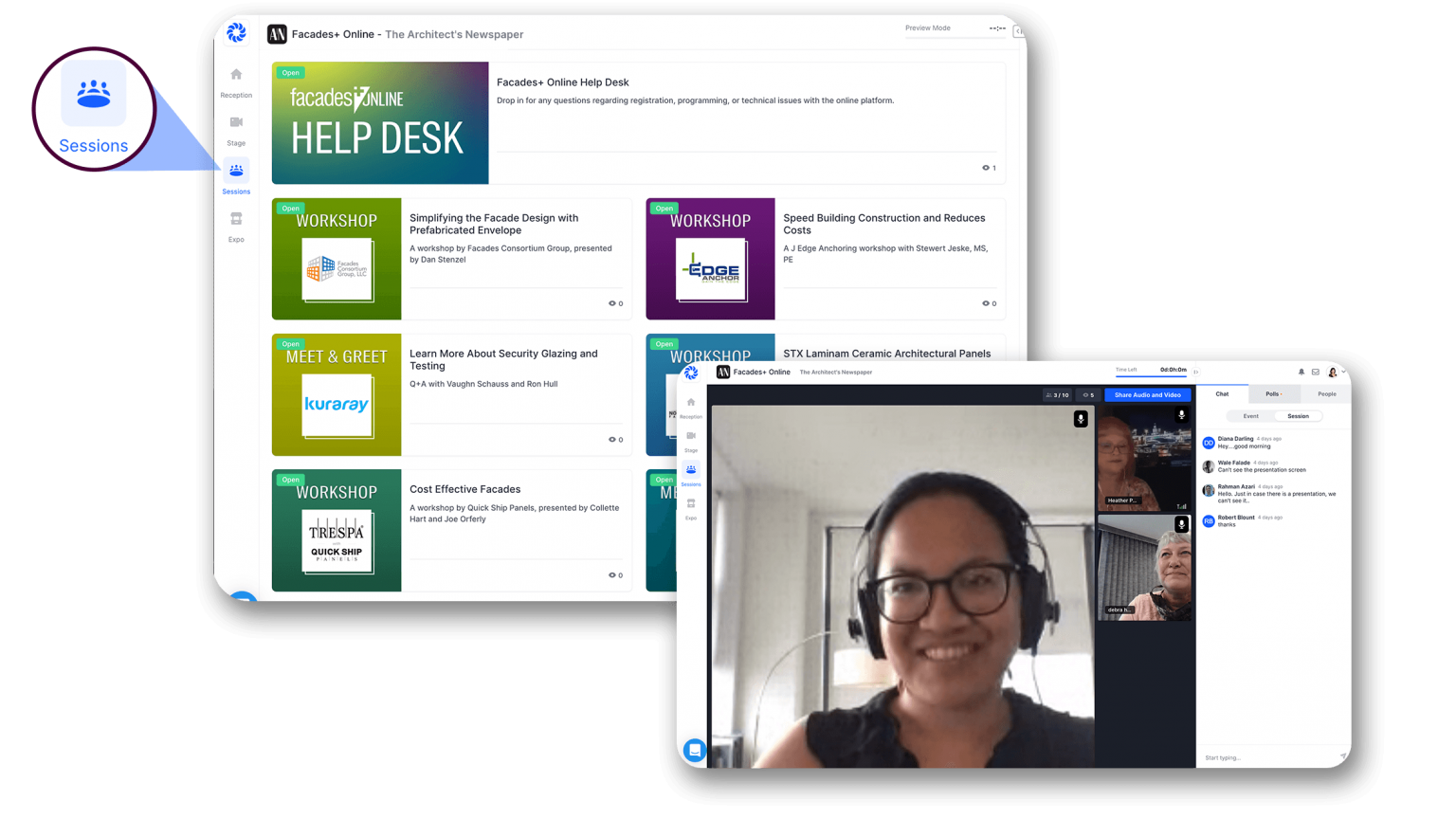 Expo
The booths in the Expo is where you get to meet the Facades+ Online exhibitors. Be sure to click "Share Audio and Video" in the upper-right corner to interact with the booth presenter.