With the end of the pandemic hopefully in sight, many companies are contemplating a return to the office. However, most are unsure of how to do so. Will these shared spaces be the same as they were before we went into quarantine? While many employers have altogether forgone their dedicated offices in favor of permanent remote work setups, others are eager to make the transition back and to do so as smoothly as possible. It's clear that while certain aspects of these environments will be restored, others have been irrecoverably transformed. Architecture firms are among those gearing up for a return and are keen to implement some of the innovations they've been developing during our time away.
Several practices have been exploring the use of pre- and postoccupancy sensor technologies to better understand how workspaces, large and small, are employed and how different forces interact. Developed in-house at KieranTimberlake, LMN Architects, and ZGF Architects, these multifaceted systems and applications provide their design teams and clients with objective feedback that can supplement the more subjective information generated from surveys. Overall, the data sourced through these solutions can help architects design and lay out spaces that are more conducive to our changing needs in a post-pandemic world.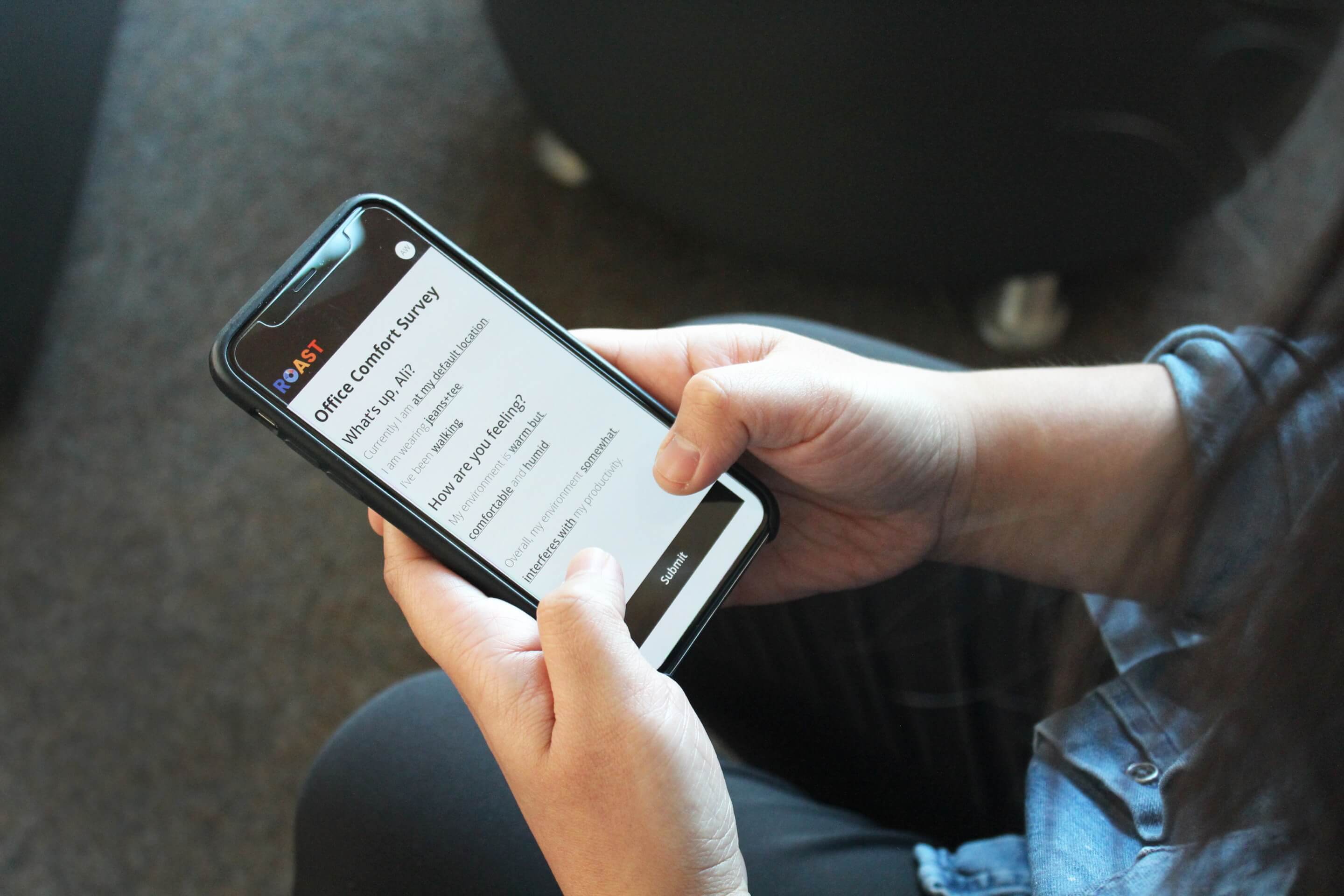 "The built environment has a huge impact on our health and well-being," said Flavia Grey, ZGF senior data strategist. "We want to think deeply about the users of our projects and enable them to do their best work. Using a range of wearable sensors, we're trying to get as much transparent information as possible." Grey and her team began experimenting with this technology before the pandemic hit. They used sensors to set up demos based on standard office practices of personal desk work and group meetings within ZGF's Seattle office. Grey was able to draw correlations between seemingly unrelated metrics like one's heart rate and building parameters. This type of information can help designers understand how someone feels within one area or another.
"COVID-19 has made this research even more relevant," Grey said. "We've had to prove the value of remote work and at the same time find ways to maximize real estate. Employers have to ask themselves, 'Should we give everyone their own desks again? Should we optimize our space plans in order to leverage the benefits of remote work and save money on rent?' These technologies are teaching us what work really is and how to use space efficiently."
Sensor information can translate into practical solutions such as the ability to light specific areas rather than entire office floors. Such data could also help establish staggered work schedules so that not all employees have to share the same space at the same time. "Once you learn the patterns, you can be more flexible," Grey added.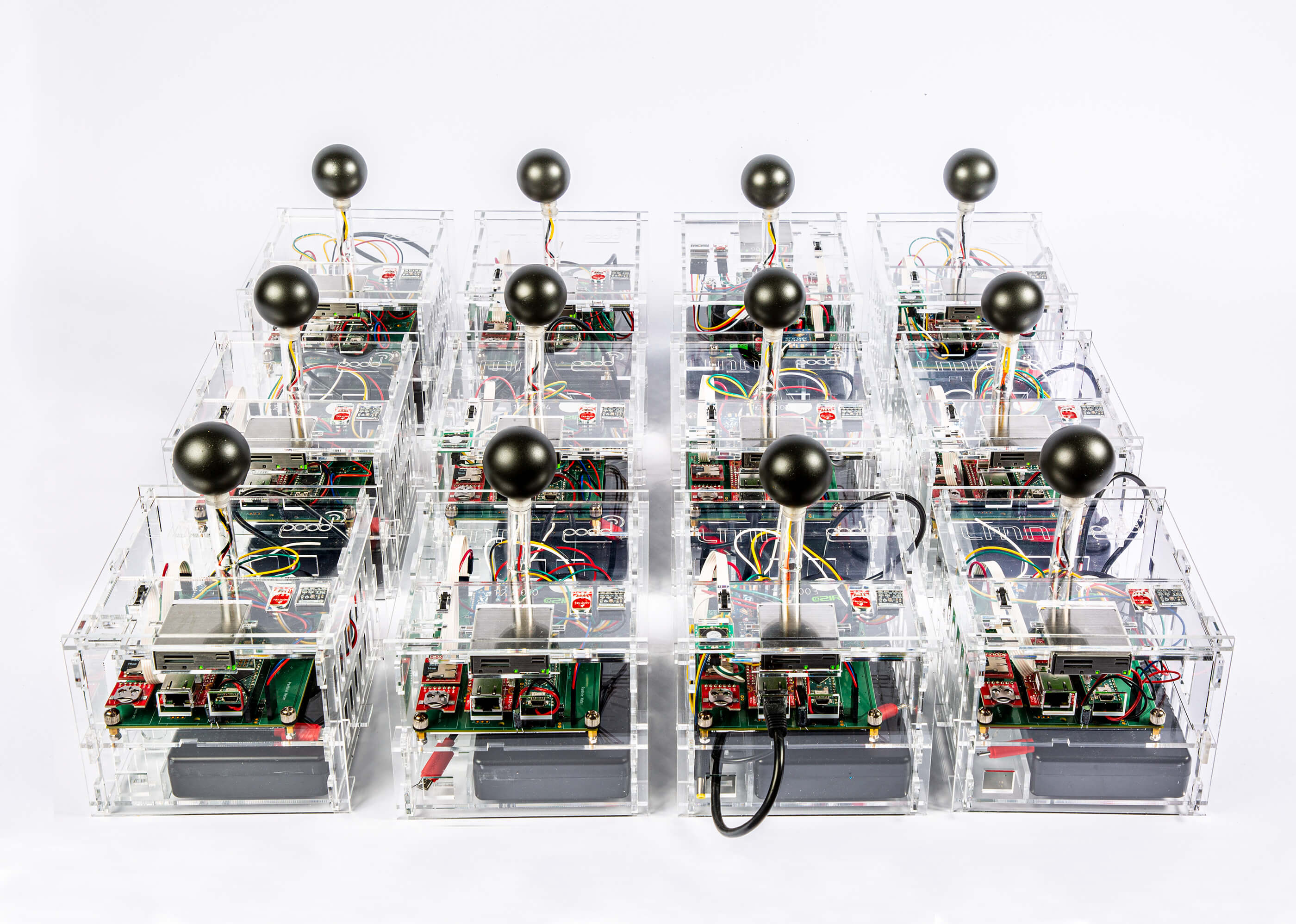 While ZGF is still working on turning these investigations into products and services for its clients, firms like LMN Architects have developed and marketed their own industry-specific sensor systems. LMN's Post Occupancy Data Devices (PODDs) can be installed in any interior to measure carbon dioxide, sound, and temperature levels. "With our clients especially aware of indoor environmental quality now, PODDs can deliver data that allows our teams and clients to understand and manage indoor environmental quality," said Kjell Anderson, director of sustainable design at LMN. "They track data over a period of weeks, providing insight into when and where issues occur, allowing them to pinpoint any concerns in time and space."
With multiple devices placed in a room, employers can make nuanced adjustments to improve the comfort, health, and safety of their workers. "They're able to make determinations based on a series of questions: How did the predicted comfort correlate with actual comfort conditions? How does the building 'breathe' over hours and days? Does indoor air quality go down in the afternoon? Each of these can influence the design and operation of buildings as well as the education of occupants," Anderson said.
Joining tech giants Amazon and Google, which produce a slew of comparable products, some practices have developed their own smartphone applications. Roast by KieranTimberlake affiliate KT Innovations is an occupant comfort survey program that lets designers and clients develop interactive surveys, process responses, and visualize data. This interface allows users to register their perceptions of temperature, humidity, ventilation, ambient light, noise levels, air freshness, and cleanliness within their surroundings. Time and location stamping helps designers monitor the activation levels of the systems being analyzed.
"While we don't expect Roast to be used in new ways, post-pandemic, we foresee another motivation for its implementing," said KieranTimberlake principal Roderick Bates. "After a year of living in spaces where they have a high level of personal control, returning building occupants will likely bristle at the standard one-size-fits-all method of building operations. Occupants will desire their offices to accommodate their comfort needs, and building owners will have to provide safe and comfortable spaces to draw people back. Comfort surveys and applying the data collected to building operations will be crucial for navigating the shift in comfort expectations."
The challenge in making these solutions work for a wide range of stakeholders is to ensure that the data generated is used for the right purposes and does not fall into the wrong hands, so to speak. It's essential that these sensors, applications, and systems safeguard employees' privacy. Architects should be able to implement these tools to make considered choices without the risk of breaching this boundary. The pandemic presents an opportunity to make seismic changes in workplace design and address problems that have been ignored for too long. These technologies have the potential to remedy those issues by making our buildings more sustainable and energy-efficient.