Digital Drivers for Future Practices
November 2, 2021
6 AIA CEUS
Tech+ Where Data Meets Design
Tech+ provides a front row seat to the cutting edge technological innovations that are driving design forward. Earn up to 6 AIA LUs while unpacking the potential of data to inform smarter and more equitable architecture and urban design. Have access to optimized building performance, electric vehicle planning, and infrastructure aggregation practices while learning about new tools for mapping, modelling, data visualization, digital simulation, and fabrication. Hosted by the Architect's Newspaper, this one-day virtual conference will include keynotes, presentations, panels, and demos from leading tech experts where AEC professionals can network and connect.
You won't want to miss out.

Earn

6 AIA LU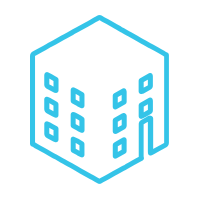 Unpack Smart
Urbanism

Practices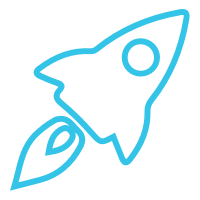 Discover Digital
Tools and

Resources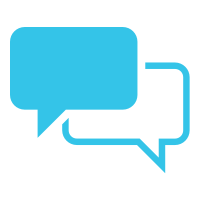 Hear From Experts

at MIT, Cornell,

Stantec, Placetailor,

and More
CO-CHAIR
AGENDA
This full day program features keynotes and presentations by industry thought leaders, as well as demos from an array of companies, both new and established. You won't want to miss out.
10:15 - 10:30 AM ET
- Virtual Doors Open
Big data can be used for good—from tracking disease to exposing human rights violations—and for bad: implementing surveillance and control. Data inevitably represents the ideologies of those who control its use; data analytics and algorithms too often exclude women, the poor, and ethnic groups. Sarah Williams will discuss how we can work with data in more ethical and responsible ways through examples from her own research. From collected data on Nairobi's matatu system to understanding Ghost Cities in China, Williams Illustrated and approach to working with data that generates policy debates, influences civic decisions, and informs design to help ensure that the voices of people represented in the data are neither marginalized nor left unheard.
11:15 - 11:30 AM
- Meet & Greet with Keynote
Increasingly, many firms are collecting and utilizing open data to create new models for urban placemaking. By creating new data models, they promote a new way to think about master-planning, housing, health, and development in our cities that unlocks previously unthinkable opportunities.
12:30 - 12:40 PM
- Meet & Greet with Panelists

ClientPay
- Online Payment Solution Walk-through

Microsol Resources
- 3D Visualization Software Brings Your Visions to Reality

Moetsi & CTRL Building
- Real-time, 3D People Detection and Occupancy Data

OpenAsset
- How cloud-based solutions are transforming the AEC world
1:10 - 1:20 PM
- Expo Break
1:20 - 1:40 PM
- Lunch Break
The challenge of our century is to build high-performance, future proof housing. But how can one use advanced tools to promote equity and social justice? These design leaders offer unique approaches to meeting this challenge head on.
2:40 - 2:50 PM
- Meet & Greet with Panelists
2:50 - 3:00 PM
- Expo Break
Join research, design, and technology leaders as they discuss the tools and techniques from within their firms that will define the future of design practice.
To be an effective designer today, you need tools to quickly develop your designs and accurately communicate them to all project stakeholders. Join us as we explore the Rhino workflow, from early design and model exploration to further refinement and documentation using Revit.
Joseph Freund, AEC Application Specialist at Microsol Resources, will demonstrate the new ability of the Rhino. He will share new features and tips & tricks for a seamless Rhino workflow, such as: inside Revit technology, using Grasshopper to extract geometry of a Revit element, and tips to writing your own custom scripts.
Learning Objectives
Grasshopper, a powerful generative design tool now fully integrated into Rhino, provides a solid foundation for many incredible third-party components ranging from environmental analysis to robotic control.
AutoCAD or Revit Workflows – So you've finished your design in Rhino, but now you need to integrate it into your Revit project cleanly. From a completely reworked annotation-style interface to better DWG support and Rich Text throughout, it's now easier to convey the "what" and the "how" of your design accurately and clearly.
Boosting the new features of Rhino 7 and creating great-looking renders directly in Rhino.
Unique considerations to keep in mind while preparing CAD files using Rhino.
Joseph Freund

AEC Application Specialist