Summer is approaching, and that means that schools are saying goodbye to another generation of students. At the Columbia University Graduate School of Architecture, Planning and Preservation (GSAPP), that meant the creation of the Avery SPOT, a high-tech inflatable installation and wooden stage that were used to hold GSAPP events and commencement from April 29 through May 1.
The Avery SPOT was the culmination of The Outside Project, a spring 2021 semester seminar led by Laurie Hawkinson and Galia Solomonoff. The 600-pound suspended canopy, fabricated off-site by Spanish architectural inflatables manufacturer Àrea Cúbica to save time, is currently anchored over Avery Plaza between Schermerhorn, Avery, and Fayerweather Halls on Columbia's Morningside campus in Upper Manhattan. Four steel beams in Avery and Fayerweather tether Avery SPOT with a tangle of cables, while an additional four anchor points keep the inflatable portion solidly anchored to the ground. Below the cloudlike topper, a plywood stage with four live-edge cedar benches, all sourced from a local lumber yard in Cedar Plains, New York, lend a stark contrast to the LED-lit floating canopy.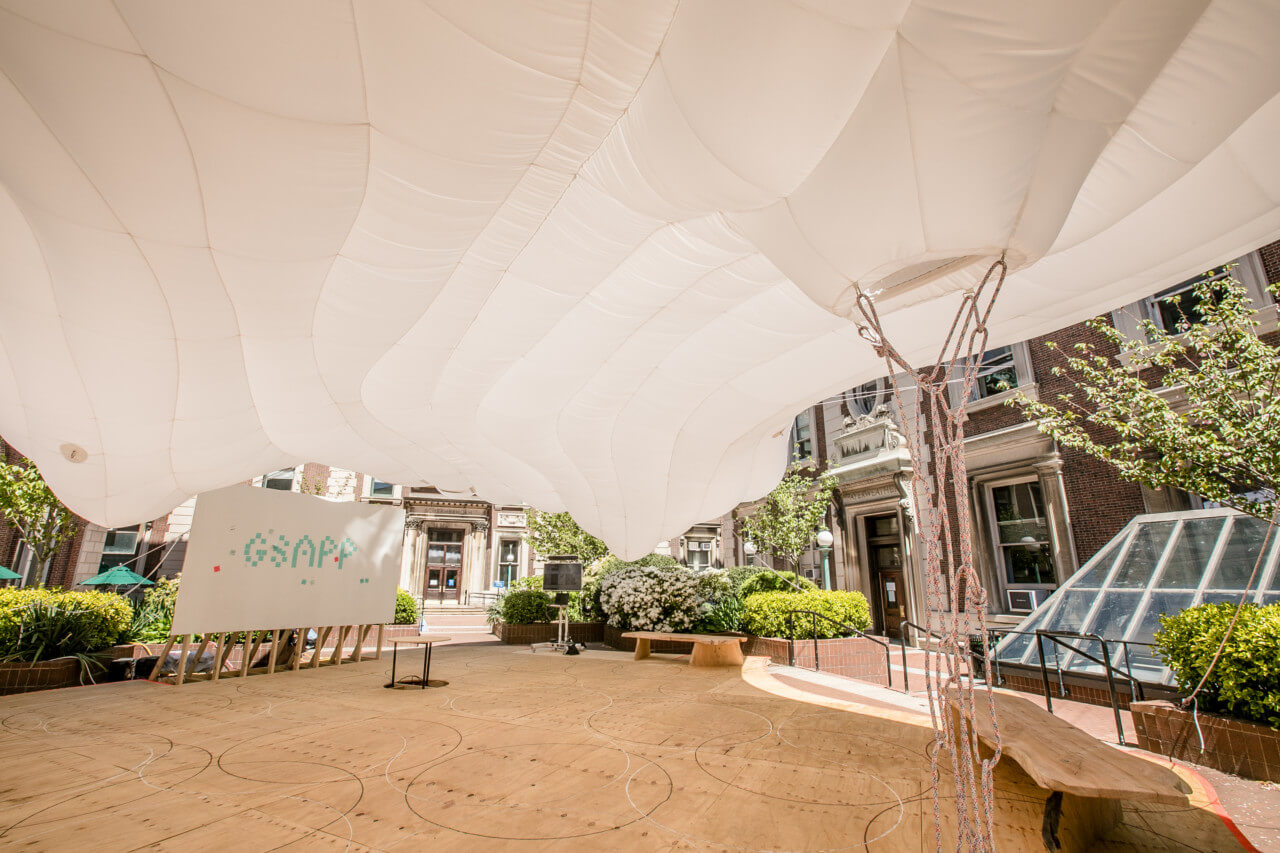 Walking under the inflatable portion underscores its organic massing, especially against the three surrounding McKim, Mead, and White-designed buildings. What appear to be seams at first glance are actually rain channels to funnel water off and away from the structure, and, as mentioned, LEDs inside of the "balloon" illuminate the installation at night to ensure it can be used as a gathering space rain or shine, day or night. The lights are powered by photovoltaic panels at the base of Avery SPOT.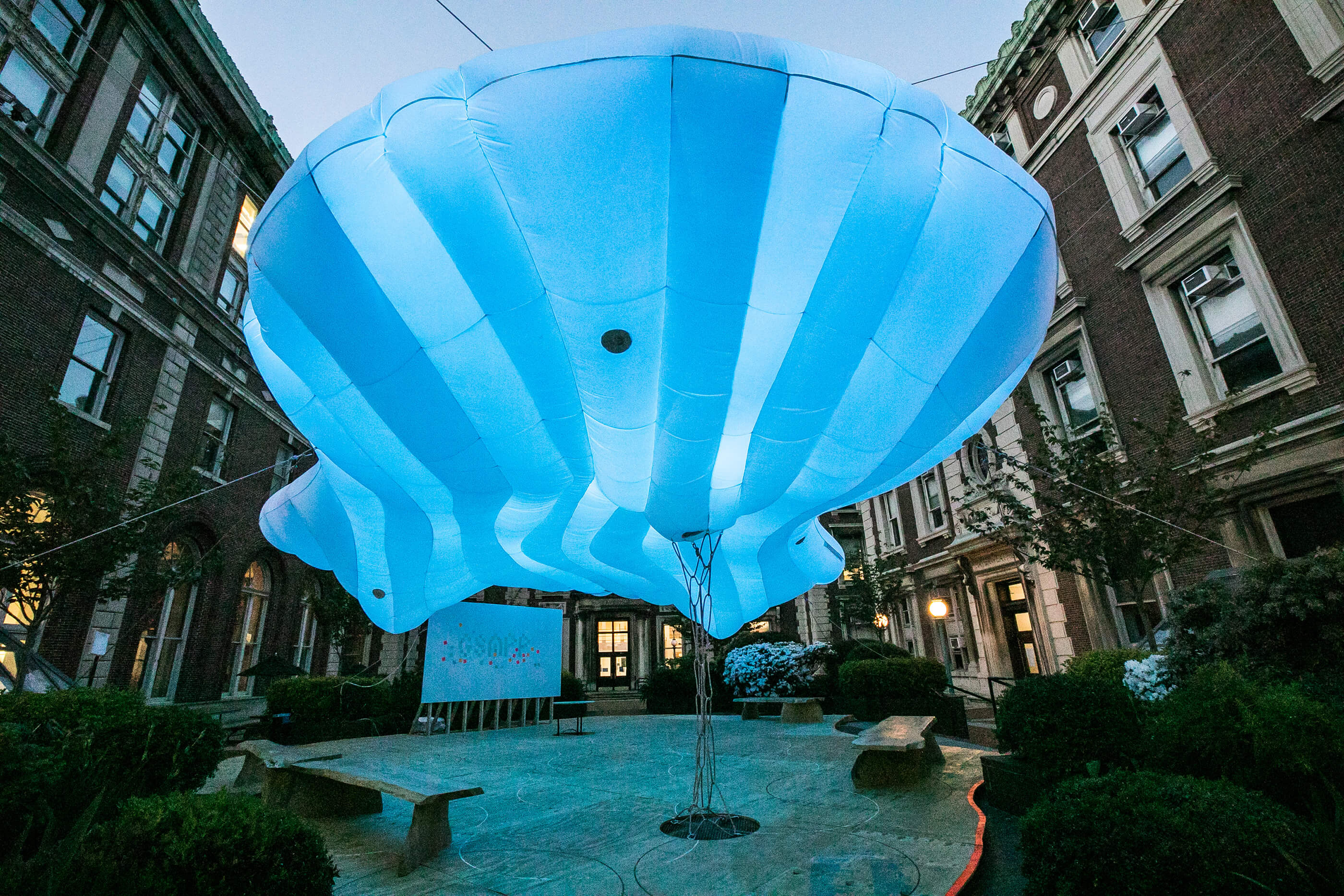 Although the pavilion was installed on campus in April of this year (and even has its own Instagram account to document the process), the most challenging part of the project was its compressed timeline. In one semester, master's students had to research, design, manage the structural and mechanical review, and oversee the actual installation… all while in the middle of a global pandemic. Students were also tasked with programming Avery SPOT for both in-person (the aforementioned commencement weekend) and hybrid digital events, necessitating a pair of screens on the stage area.
Avery SPOT is currently still installed and will remain up at least through the end of May. According to Hawkinson, the fate of the pavilion is up in the air, though she hopes that if it can't remain up through the summer to welcome students back to campus next semester, then it can be disassembled and reinstalled in the fall. Once the structure ultimately comes down, Hawkinson said, all of the materials used will be recycled.