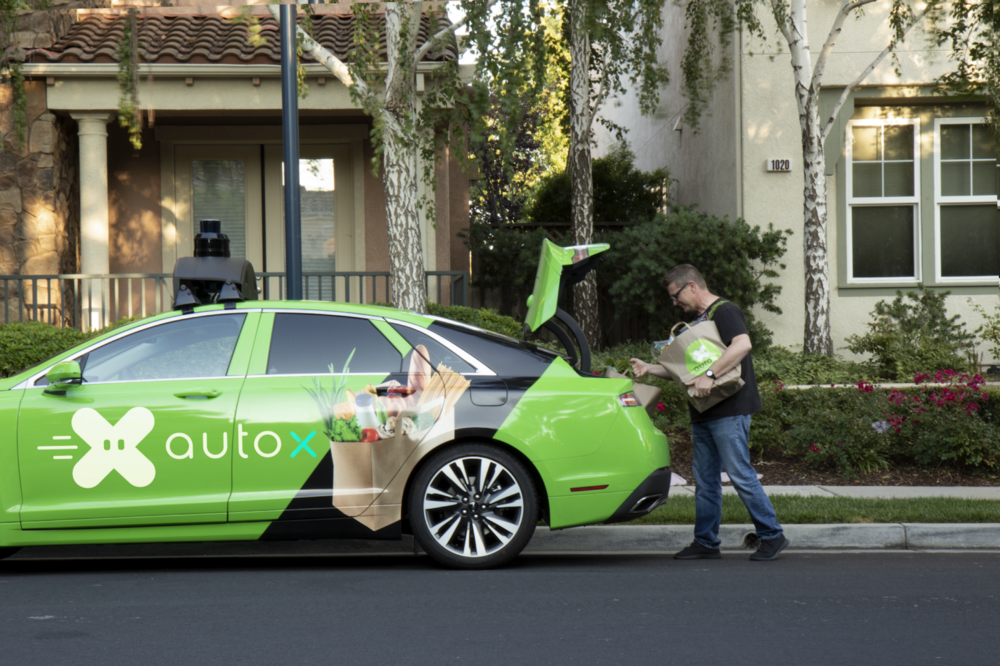 From Amazon Go to Walmart's Alphabot, grocery retail is being significantly disrupted by the fast-evolving technologies of automation and artificial intelligence. Now, startup AutoX is launching an autonomous vehicle delivery service directly to households.
While other companies such as Nuro and Marble are designing and operating autonomous vehicles specifically for delivery, AutoX is utilizing preexisting vehicular technology and models. In a statement to Fast Company, CEO Jianxiong Xiao describes the company's objective as "focusing on providing a better self-driving car service rather than building a car," effectively building an "AI driver, not a car."
The pilot program launched on August 27 and will initially consist of 400 households in San Jose. Currently, Autox is partnering with a local grocery store, DeMartini Orchard, and GrubMarket.com.
The new service provides two shopping experiences; app-ordered grocery deliveries as well as a selection shelf of products displayed at the rear of the vehicle.
Fast Company reports that the $80,000 vehicle is outfitted with a series of high-resolution cameras and LiDar hardware capable of spotting nearby pedestrians or household pets. At the moment, a backup driver is located in each car to prevent accidents that have plagued the autonomous car industry over the last year.
At the moment, the startup only has two such vehicles at its disposal. In a statement to TechCrunch, AutoX's Director of Business and Operations Hugo Fozzati views the number of autonomous vehicles as sufficient for providing multiple delivery routes within a neighborhood, and far more efficient than individual homeowners commuting "creating congestion and a ton of pollution."