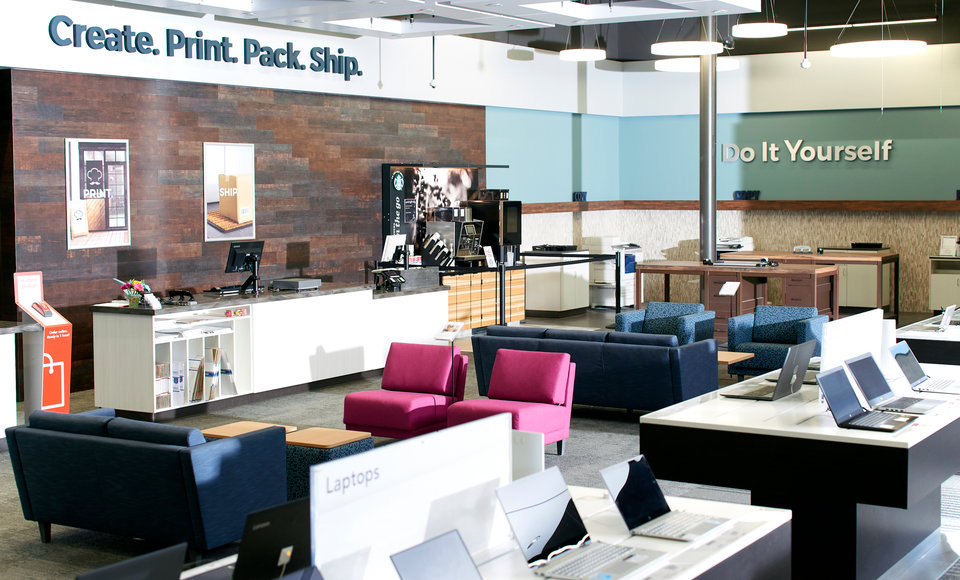 Last week, Office Depot opened its first co-working space, dubbed the Workonomy Hub. The first location of this service is located in the chain's supply store in Los Gatos, California.
The American office supply company owns approximately 1,400 locations servicing just under 30 million customers. According to Propmodo, Office Depot is offering their new co-working space at a daily rate of just $40, and up to $750 for a private office. Supported by retail operations, Office Depot is hoping to undercut workspace competitors while simultaneously boosting product sales with an inbuilt customer base.
The new workspace is the latest step in Office Depot's Workonomy initiative, which includes in-house tech services, packing, and shipping capabilities, and print and copy kiosks. Reported by Business Insider, Office Depot plans on delivering tech services to over 140 stores by the end of August and self-service printing to over 1000 locations.
The Hub and other Workonomy features will be located in the retailer's expansive showroom space, which Propmodo suggests provide very little ROI.
In a press release, Office Depot's CEO Gerry Smith describes the workspace rollout as in line with Office Depot's commitment to helping "small-to-medium-sized businesses succeed with a consistent and tailored customer experience."