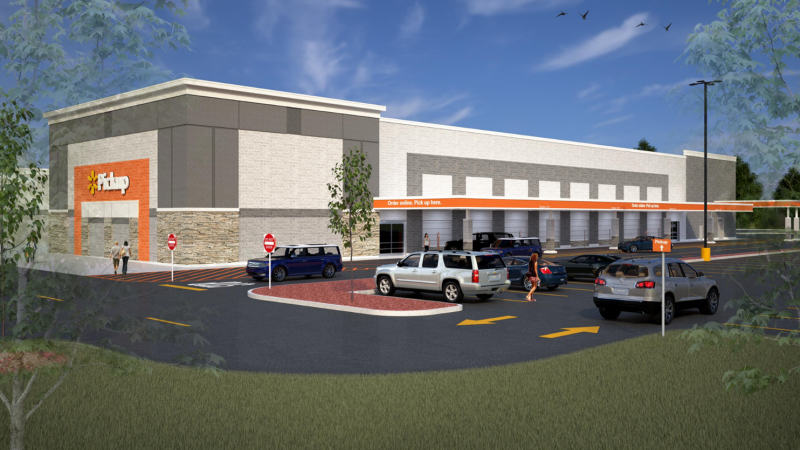 On August 6th, Walmart announced the pilot launch of Alphabot, an automation system that will assist employees in filling online grocery orders. The rollout is a result of a two-year collaboration with retailing startup Alert Innovation.
Walmart is testing the automated grocery pickup at its supercenter in Salem, New Hampshire. The new warehouse and grocery pickup points will be housed in a 20,000-square-foot extension to the supercenter. Walmart expects the extension to be fully operational by October 1st.
According to Bloomberg, groceries comprised 56% of Walmart's U.S sales in fiscal 2018. The increasing clout of other online grocery retailers, specifically Amazon, has the largest employer in the United States scrambling to maintain its competitive edge.
The Alphabot system will quicken the online ordering process by automatically carrying items from storage to employees tasked with consolidating items from customer orders.
The Alphabot is not Walmart's first foray into automation to boost customer convenience. Since 2017, Walmart has installed "Pickup Towers" across hundreds of American stores. Avoiding the logistical hurdle of delivery, customers are able to place their order online, arrive at their nearest "Pickup Tower," and simply scan the barcode emailed with the order confirmation at the tower's computer.